Tried-and-True Tricks from Jeff Devlin☺
Sep 28, 2019, 12:07 PM
Home improvement fans will know Jeff Devlin for numerous appearances on HGTV and DIY Network shows including Stone House Revival, Smart Home, I Hate My Bath, Good, Better, Best…, Spice Up My Kitchen, Ellen's Design Challenge and many others, totaling well over 200 episodes.
Jeff's professional foray into carpentry began over 20 years ago as an apprentice for a historic home remodeler, where he honed his skills in the trade and gained a deep appreciation for the character, craftsmanship and beauty of historic dwellings.
Before he brings his tried-and-true, time tested tricks to the show, we got to know him a little better: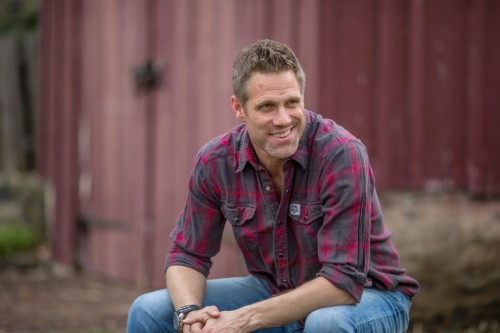 What tool should every homeowner own? Kreg Pocket Hole Jig
Wallpaper: love or hate? It does have its place but normally not a fan
Are you a plant lover, or is your green thumb lacking? Plant lover, however I can't keep anything alive.
What's your favorite HGTV or DIY Network series? BarnWood Builders
What's the biggest DIY fail you've seen? I have seen so many but they all circle around not planning your project appropriately and setting your budget ahead of time.
Tell us about your pets. I have 9 chickens and a Saint Bernard named Gretel. My chickens are awesome as I have fresh scrambled eggs pretty much every morning. Gretel goes pretty much everywhere with me and is a great broom in the shop as all the sawdust sticks to her fur.
What's your favorite paint color? Off White or Barn Red (Trim)
Any simple tips for upgrading a small bathroom? Keep it simple. Tile that is too busy can be jarring in a small space.
What are you currently reading? "The Soul of a Tree" by George Nakashima
Favorite room in your home? Family Room, We always seem to huddle around the fireplace even in the summer.
Any furniture thrifting tips? Look for good quality solid wood furniture, Will last you forever and can be passed down for generations.
Jeff appears at the show on Friday, October 4 at 3 p.m. ; Saturday, October 5 at 12 p.m.and 3 p.m. and Sunday, October 6 at 12 p.m.
Date Posted: September 28, 2019