THE HOME DEPOT KIDS WORKSHOPS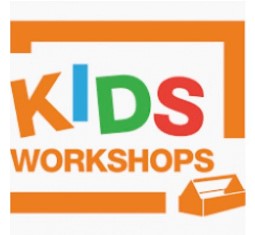 Kids workshops provide a lively environment mixing skill-building, creativity, and safety for future DIYers! While you're visiting the Downtown Raleigh Home Show, be sure to stop by The Home Depot's booth (843) and let your little ones enjoy a Kids Workshop!
Home show admission for adults is $12 at the box office (or $9 online) and kids 12 and under are admitted FREE to the home show. The Home Depot Kids Workshops are completely free to participate!

Choose from three featured Kids Workshop kits:
Friday's Featured Workshop: Home Depot Rockstar Tool Box Kit
Saturday's Featured Workshop: Super Sailing Kit
Sunday's Featured Workshop: All-Star Basketball Kit
Workshops will start at the top of every hour between 12pm and 5pm on Friday and Saturday, and 12pm and 4pm Sunday!